We all take a lot of time to decide which mobile phone or smartphone to buy, that matches all our requirements, has all the latest features, provides all the popular apps and supports the best operating system inside. We all know, now a days Android Operating System is climbing the charts and IOS is also one of the favorites among the mobile device users. Currently, I am an Android user and also like the windows mobile platform which is different from most mobile OSs and follow the updates about the IOS devices as well… but even though I have my personal choices, I do like the extent of diversity in features and innovation… different individual Mobile Operating Systems bring to the market.
But if we can know what all kinds of mobile OSs are available in the market, it can definitely help us to decide which phone will be our next best friend, so just to make that choice easier… here is the list of the most popular or standard Mobile Operating System today, check it out 🙂

1. Android OS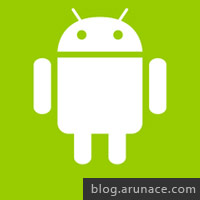 Continuously updated, spontaneously rising in demand and also competing well with the existing popular OS'. Almost every mobile phone manufacturer has an android model in their new releases. This OS is based on Linux kernel and it is developed by Google. The extension of the installation files on an android device is ".apk". Android released its first version, Cupcake (1.5) on September 2008. Later on 2.0 and later on (2.5, 2.5, 2.6) and so on. Android's releases are nicknamed after sweets or dessert items like in version 4.0 is named IceCream Sandwich, and version 4.1 is JellyBean. The latest one is 4.4, KitKat.

2. iOS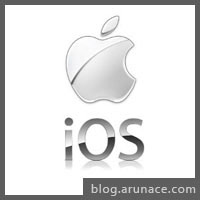 This one is developed by Apple and this is the second most used mobile operating system worldwide. This is based on Apple's Computer OS, Mac. Now all apple devices are developed by Apple and manufactured by Foxconn (partner of Apple). They released their first iPhone on June 29, 2007. The files on the iOS device uses ".ipa" extension.
The current version is iOS 8.1.2 and there is a beta version also, which is obviously still in progress, iOS 8.2.

3. Windows mobile OS
Developed by Microsoft, this operating system is in the third place when it comes to worldwide coverage of the mobile market. On February 15, 2010, Microsoft unveiled its next-generation mobile OS, Windows Phone. Its first version was windows mobile OS 7 and the latest version is windows 8.1. The files of windows mobile OS has ".cab" extension.

4. Blackberry OS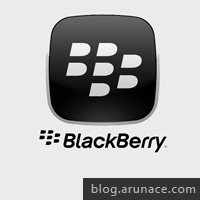 This OS is based on QNX OS which is developed by Blackberry. BlackBerry OS 4 was the operating system with the longest shelf-life of all RIM's platforms. After 2004, new versions were being released (4.1, 4.2, 4.3, 4.3, 4.5, 4.6 and 4.7) until 2008.
After that it releases BlackBerry OS 5 coincided with the period of biggest expansion for BlackBerry. Now the latest version of the OS is BlackBerry 10. The installation files on the Blackberry OS is normally with ".rem" extension.

5. Firefox OS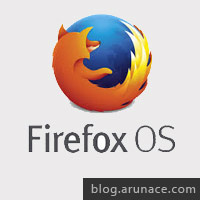 This OS is developed by Mozilla, it is an open source project, uses mozilla public license and is based on the Linux kernel. Firefox OS was publicly demonstrated in February 2012, on Android-compatible smartphones.
In Janaury 2013, Mozilla decided they would be shipping a smartphone with Firefox OS and on July 2, 2013, Telef├│nica launched the first commercial Firefox OS based phone. Current version of Firefox OS is 1.4.0

6. Sailfish OS
This OS is developed by Jolla. It is open source operating system. In 2012, Linux Sailfish OS based on MeeGo and using MER core distribution had been launched for public use. The first device, Jolla (mobile phone) was unveiled on May 2013. The latest version is 1.0.8.19 which was released on July 2014.

7. Tizen OS
This is also based on the Linux kernel. It targets a very wide range of devices like smartphones, tablets, in-vehicle infotainment (IVI) devices, smart TVs, PCs, smart cameras, wearable tech and more.
In 2012, Tizen released version 1.0, code-named Larkspur. Samsung's collaboration with the EFL project, and especially Carsten Haitzler, was known as LiMo for years. It was renamed Tizen when Intel joined the project in September 2011, after leaving the MeeGo project. A common misconception is that Tizen is a continuation of MeeGo. Latest release is 2.3 in Nov 2014. The installation file extension supported is ".tpk".

8. Ubuntu Touch OS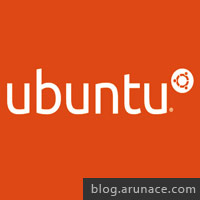 Ubuntu Touch is a mobile version of the Ubuntu Operating System, developed by Canonical UK Ltd and Ubuntu Community. Canonical released Ubuntu Touch 1.0, the first developer version in 2013, along with Ubuntu 13.10 that primarily supports the Galaxy Nexus and Nexus 4 phones. The latest version is 14.10 and it was released in March 2014. The extension of the files would be using the "Debian package format", so the file extension should be ".deb".

9. Symbian OS
Developed by Nokia, which comes in two versions, the S60 series, which came in the older phones and after that they released Symbian version 3, which was especially designed for the smartphones like Nokia N8. After that, they released Symbian Anna… and then later on Symbian Belle.
This operating system was discontinued in 2012, although a slimmed down version for basic phones was still developed until July 2014. It supports the ".sis" file extension.

— site discontinued —
10. Palm OS (now HP Web OS)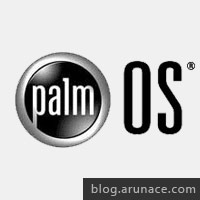 It is also known as Garnet OS, it is developed by Palm Inc. for personal digital assistants. In 1996, Palm OS 1.0 version was launched. The latest version was released in January 2013 and the name was Garnet OS 5.6. The Palm OS has been taken by HP webOS so it is no longer available as Palm OS.

11. Limo OS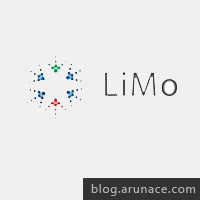 LiMo 4 was developed by LiMo Foundation, and they launched LiMo 4 in February 2011. This is also a Linux based OS. Linux Mobile Operating System (LiMo) is an open-source OS for handhelds. The LiMo foundation was founded by a group of mobile phone makers and network operators – Motorola, NEC, NTT DoCoMo, Panasonic Mobile Communications, Samsung Electronics, and Vodafone. Limo OS is now called as "Tizen OS".

12. Maemo OS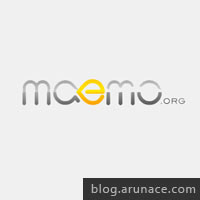 Maemo is an open-source Linux-based operating system for smartphones and tablets, developed by Nokia and improved with community effort.
The Maemo OS was initially designed for Nokia Internet Tablets, a lineup which started in 2005 and ended in 2008 with the Nokia N810 WiMax edition. These internet tablets feature similar chipsets to Nokia's high-end N-series and E-series smartphones. The last version of Maemo was called Maemo 5 and was featured on the Nokia N900, which was not marketed as an Internet tablet. Maemo OS is terminated in favor of Meego OS. But the community support system is available.

13. Meego OS
MeeGo is an open-source Linux-based operating system for smartphones and tablets, developed initially by Nokia and Intel as a common successor of their Maemo and Moblin OS projects. It was release on 26 May 2010. The MeeGo OS v1.2 Harmattan was designed for smartphones and saw the light of day on products such as the Nokia N9 and the dev device Nokia N950. Nokia abandoned the MeeGo project in the early 2011 and its development was left to the open source community, the Linux Foundation and Intel. Meego OS is terminated in favor of Tizen OS.

14. Open Web OS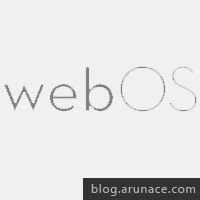 webOS also known as LG webOS, Open webOS or HP webOS, is a Linux kernel-based operating system for smart TVs, and formerly a mobile operating system. Initially developed by Palm, which was acquired by Hewlett-Packard. The first webOS device was the original Palm Pre, released by Sprint in June 2009.
On August 18, 2011, HP announced that webOS hardware was to be discontinued but would continue to support and update webOS software and develop the webOS ecosystem.
The latest version was 3.0.5

15. Nemo OS
Nemo OS is based on Linux. Nemo uses Mer as core and the UX was originally based on MeeGo Handset UX, but is now using lipstick.
Currently initial Nemo port exists for Nokia N900 and N950/N9 devices. There is also some support for Google Nexus 7, Pandaboard, and x86 based tablets/netbooks like ExoPC.

— site discontinued —
16. BADA OS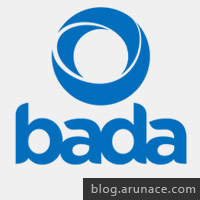 BADA os is based on linux based. It is developed by Samsung electronics. There first release was Bada 1.x and latest release as on February 28, 2013 is version 2.0.6. This OS is currently discontinue. BADA OS consists of following several file Extensions: XML, HTB, EXE, SYS and DAT. BADA OS is replaced by Tizen OS.