Here are the Top end smartphones' comparison head 2 head for this month
Often there is a confusion among people about which phone to buy? My answer is what you need your phone for? If itÔÇÖs for apps and fun look then its iPhone and Android based phones but if its hardcore business and emails than donÔÇÖt shy away from a Blackberry. So when it comes to fun and apps there are few very good phones in the top bracket and I decided to put up a short review on these three.
The iPhone 4S needs no introduction. A minor upgrade to widely successful iPhone4 this beast comes loaded with voice witchcraft known as ÔÇ£SiriÔÇØ, donÔÇÖt forget that 8MP camera and brutally rapid A5 processor. When it comes to design, iPhone 4S takes its handsome looks from the version 4, glass in the front and out the back with a chic metal loop surrounding it, the 4S looks a model minimalistic phone.
Samsung Galaxy Nexus is the latest Google flagship phone and it's running the very latest version of Android–Ice Cream Sandwich. Add to that a massive 4.65-inch screen with a blisteringly high resolution, and this is looking like a scorcher. But Galaxy Nexus sadly does not provide any thrill in design nor is it an ugly duckling, – average 7.1 mm thick mostly.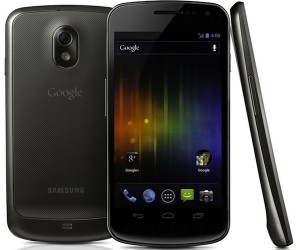 Motorola Razr coming from the makers of the original super-thin must-have handset, this phone wants to amaze you with its processing power and incredibly slim frame.Motorola RAZR has a Kevlar back cover and easily wins my vote for design.
When it comes to hardware all three beasts, make no mistake here. While Razr has beautiful super AMOLED screen, 8 mp camera which records video at 1080 pi a I.2 GH processor and 1GB RAM making it truly fast yet unable to catch up with the A5 processor of iPhone 4S mixed with a very good 8mp camera which too takes 1080 pi videos. The screen of iPhone in one word is ÔÇ£crystal clearÔÇÖ and that retina display can blow your mind away, as long as you donÔÇÖt look at Galaxy Nexus. It has an unbelievably promising screen, thanks to a 720×1,280 (that's proper HD) resolution display, and a 100,000:1 contrast ratio. Massive, and with a staggering resolution games and movies are a pleasure. So despite a 5 MP camera Galaxy Nexus is undoubtedly the winner.