A lot of friends of mine are bookworms and since now a days you also have the option of reading books electronically , that is e-books…people can have the access of getting to read those books which aren't even available in his/her own country. Because of new technology and the wayit supports book readers , people have more chances of learning about new authors , titles , versions etc. of any kind of books you can imagine.
They can get the option of reading it online or buying it off the Internet or sharing their ideas over the web about a particular book or write reviews about a few of them or talk to people of like-minded interests when it comes to books and reading. But you can never deny the actual joy of holding a book in your hands and reading … turning one age at a time and finally finishing it off with the last page of the book 🙂 (Great Satisfying feeling… especially when the books is nice) 🙂
So I won't bore you with my own perspective of reading and books… since I am not much of a reader … so here are the nominees 😛 .. hehe… I mean … here is the list of the few of the best sites I could find over the Internet which any book-lover should try out 🙂 Have fun !!!
 
1. Shelfari.com
Shelfari is a gathering place for authors, aspiring authors, publishers, and readers, and has many tools and features to help these groups connect with each other in a fun and engaging way. Members can build virtual bookshelves to express themselves to their friends and to the world, Discover books that are popular in their trusted circles of friends, Influence peers by rating and discussing books online, Discover and learn from people with similar reading tastes, Participate in online book groups to further explore literature and share ideas, Interact with and learn from authors.
 
2. LibraryThing.com
LibraryThing is an online service to help people catalog their books easily. You can access your catalog from anywhereÔÇöeven on your mobile phone. Because everyone catalogs together, LibraryThing also connects people with the same books, comes up with suggestions for what to read next, and so forth.
It is a full-powered cataloging application, searching the Library of Congress, all five national Amazon sites, and more than 690 world libraries. You can edit your information, search and sort it, "tag" books with your own subjects, or use the Library of Congress and Dewey systems to organize your collection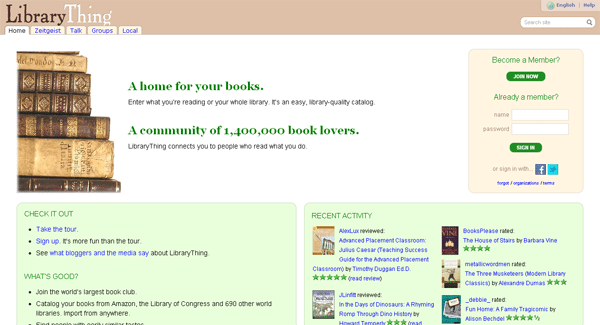 3. Anobii.com
aNobii is an online reading community built by readers for readers allowing you to shelve, find and share books. Our mission is to bring book lovers together and encourage reading.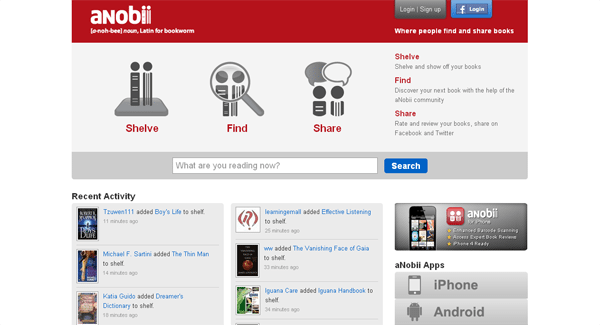 4. GoodReads.com
Goodreads users recommend books, compare what they are reading, keep track of what they've read and would like to read, find their next favorite book, form book clubs and much more.
Imagine it as a large library that you can wander through and see everyone's bookshelves, their reviews, and their ratings. You can also post your own reviews and catalog what you have read, are currently reading, and plan to read in the future. DonÔÇÖt stop there ÔÇô join a discussion group, start a book club, contact an author, and even post your own writing.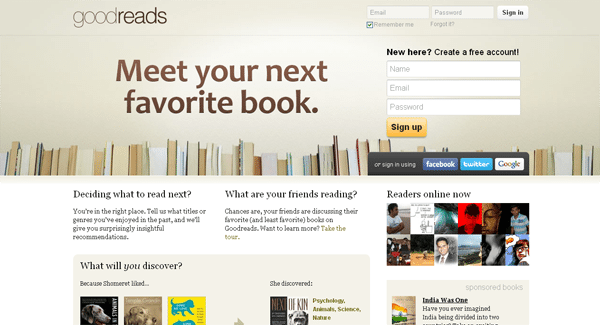 5. BookCrossing.com
It's a smart social networking site. It's a celebration of literature and a place where books get new life. BookCrossing is the act of giving a book a unique identity so, as the book is passed from reader to reader, it can be tracked and thus connecting its readers.
Label. Share. Follow. Breath new life into books instead of letting your old favorites collect dust – pass them along to another reader. Our online archival and tracking system allows members to connect with other readers, journal and review literature and trade and follow their books as lives are changed through ÔÇ£reading and releasingÔÇØ. Users are able to tag and track their individual books by marking them with BCIDs (BookCrossing Identity Numbers)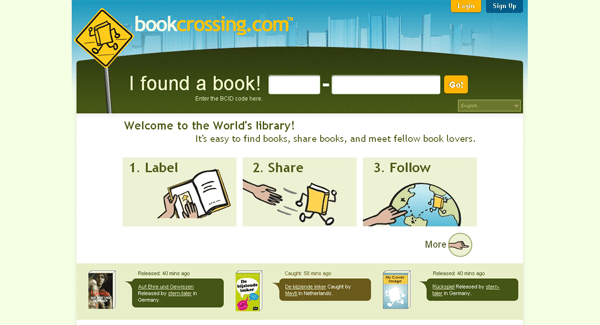 6. BookMooch.com
BookMooch is a community for exchanging used books. It lets you give away books you no longer need in exchange for books you really want.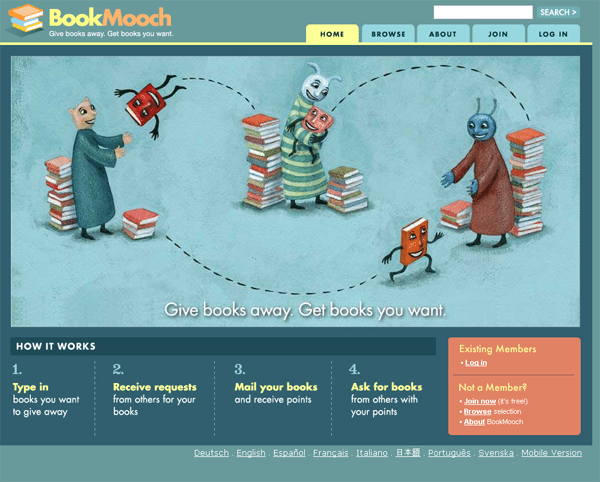 7. 22Books.com
22books is dedicated to the creating, sharing, and viewing of book lists. Start out by browsing some of the featured lists to the left and then open a free account and start creating lists of your own.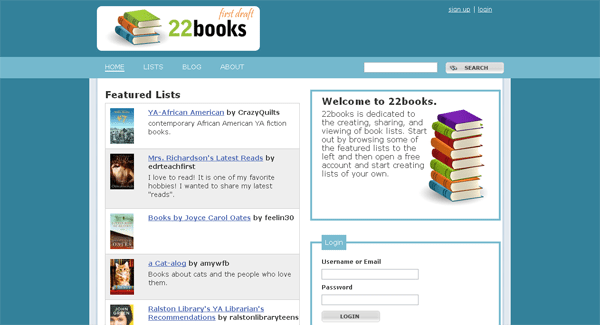 8. Blippr.com
Blippr is a website where you can add short reviews of 160 characters or less of books, movies, music, games, and applications. You can connect your account to many other social networks such as Twitter and Facebook where you can continue your conversations.
 
9. BookCoverArchive.com
It's a collection of book covers categorized & browsable by designers, authors, titles, art directors, photographers, illustrators, and more. Readers can leave comments on covers and can suggest entries.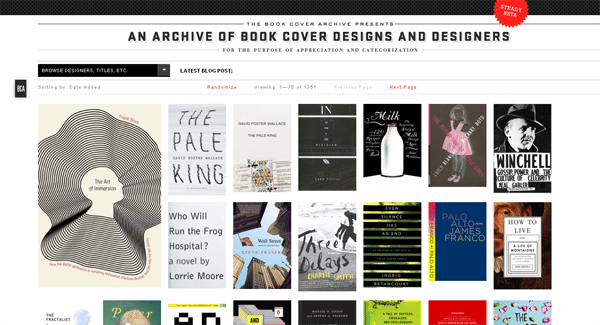 10. BookJetty.com
BookJetty is a great way to catalog your books and share what you are reading with your friends.
You can also check book's availability in your local libraries. It currently covers over 300 libraries in 11 countries, including U.S, U.K, Canada, Australia & NZ, Singapore, Hong Kong, Taiwan and Japan.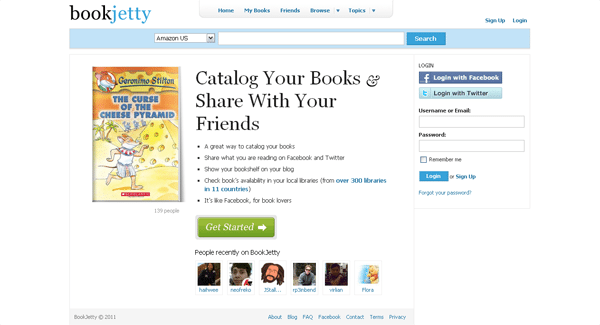 11. Listal.com
Listal is a social network based around entertainment including Movies, TV shows, games, DVDs, Music and books
Actors & Actresses, Music artists, Authors and Directors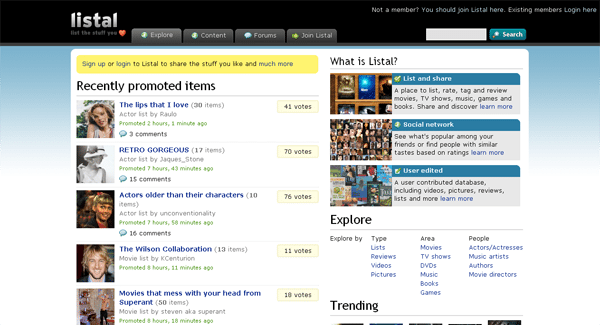 12. GuruLib.com
Gurulib is a social cataloging program. People can organize their books, movies, music, games & even softwares. It also allows the users to use the cam as barcode readers to scan the items for creating a record of it and also allow it to be loaned by other members and on top of that the site also allows you to keep track of the borrowed titles.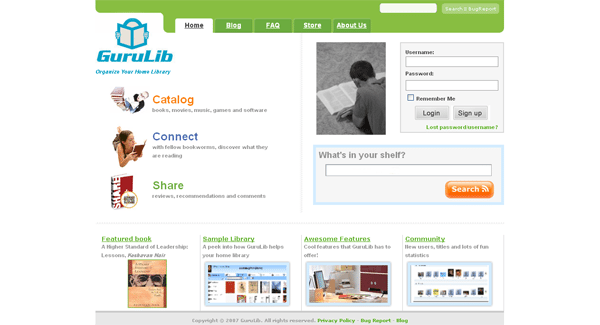 13. BigWords.com
It compares the best textbook stores at once finding the sweetest, cheapest textbooks on the planet.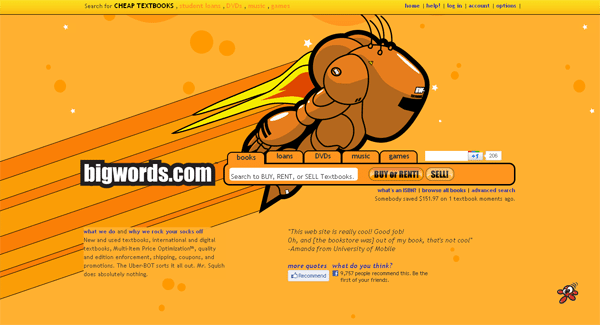 14. BookGlutton.com
BookGlutton is also like a social community where members can read books &discuss them with groups, can also annotate books and give their own comments publicaly and which may allow a chance to have discussions over them. Members can also upload their own books also.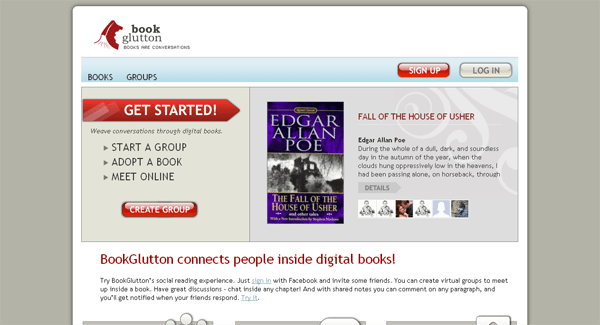 15. PaperBackSwap.com
Your Source for Swapping & Buying Books Online! You can easily mail books as the site provides exact postage labels which can be printed out. Once a book is mailed, you can request one for yourself from over 3 million titles available.
 
16. FetchBook.info
FetchBook.Info is a free service aimed to provide the best shopping tools for book buyers. We do not prefer any book store for any reason and therefore we're totally objective.
Every book price comparison is done in real time and scans 145 book stores. To make sure we find the lowest price, we are constantly adding new stores to the scanning engine.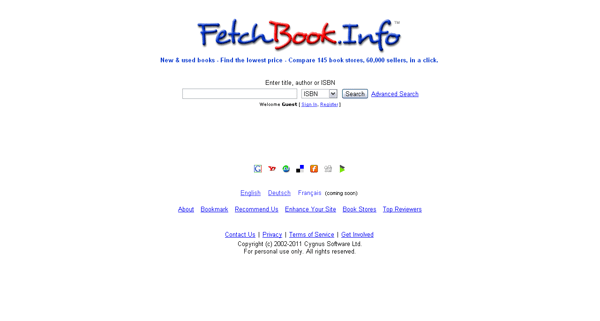 I know these 2 which have been listed at the bottom of the list could be the most powerful and useful service/tool for finding any information regarding books or authors or anything relevant to books but since it's not fair to the other sites which are more focused towards the idea of book and reading… I just thought I would put these at the bottom since most of the people already know about them. 🙂
17. Amazon.com
I know it is not a bookshelf or an actual social site but it is probably one of the most powerful site for finding books & like-minded book lovers.
With its superior number of users and a huge amount of user data, Amazon can give great book suggestions. And if you are looking for more than just books, Amazon has just about anything.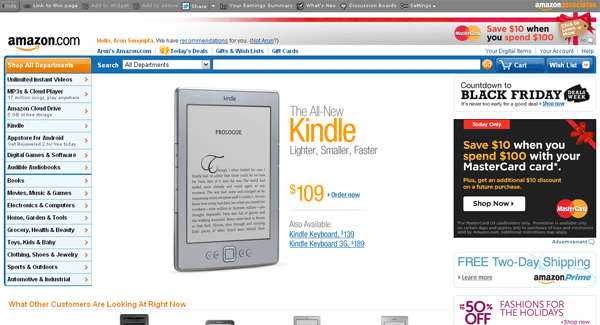 18. book.Google.com
Search the latest index of the world's books. Find millions of great books you can preview or read for free.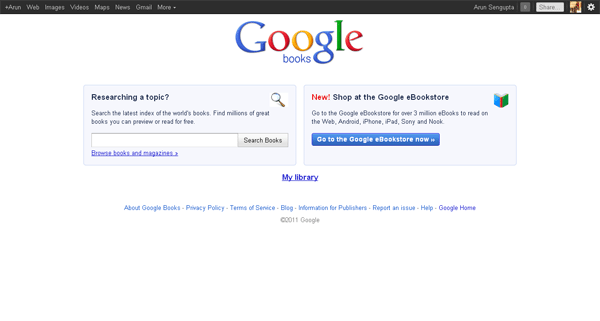 Please do give me some feedback on the list mentioned above 🙂
And if you have any sites which i have missed and you think was worth a place in this list.. don't be shy to let me know 🙂
Have a Lovely Day !!!